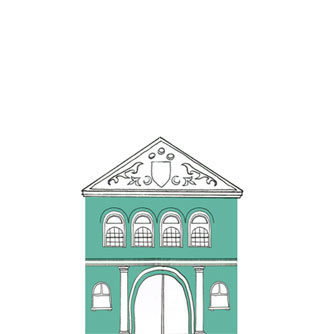 mindfulness
in schools
I offer engaging, age-appropriate classes (both online and in-person) based on the Inner Kids model to foster greater focus, emotional regulation, stress resiliency, and well-being in children and teens, teachers, and administrators as well as parents.
The Inner Kids approach, created by Susan Kaiser Greenland, a pioneer in mindfulness education, is different than most ways of teaching mindfulness. Along with introspective practices, the Inner Kids methodology also uses playful, dynamic, and activity-based ways of learning mindfulness. After all, kids and teens learn best when they're having fun. And the same applies to adults.
Through introspective practices and activity-based mindfulness, students learn to attend to their moment-to-moment experience and gain greater awareness of thoughts, feelings, and physical sensations. By practicing mindfulness, students begin to relate to the circumstances in their lives as well as themselves and others with more ease, clarity, and kindness. Teachers also learn tools to help them better manage their classrooms, their own stress, and create an effective, caring foundation for social, emotional, and academic learning.
I work in collaboration with teachers and school administrators to tailor the curriculum to the needs of students, teachers, and schools. Here's a sampling of what I offer:
Mindfulness in the Classroom for Students
Developing Attention, Balance, and Compassion: (all grades)

A weekly, in-the-classroom mindfulness series that helps students learn essential skills of focus and emotional regulation. Sessions last between 30 to 45 minutes depending upon the grade. Series can last for four to eight weeks or more.
Deepening Mindfulness Practice: (4th grade and up) A weekly, in-the-classroom series for students who have learned basic mindfulness. Class reviews elements of mindfulness practice and explores how students can direct attention to cultivate positive emotions. Sessions last between 30 and 45 minutes depending upon the grade. Five-week series.

Mindfulness for Teens: (middle school and high school)

A weekly, in-the-classroom mindfulness series that teaches students foundational mindfulness practices as well as how to work with specific issues such as anxiety and stressful thinking as well as develop self-compassion.

De-Stress Before the Test:

A stand-alone class that teaches students mindfulness-based practices to help them cope with test anxiety and reframe stressful situations. Coursework draws upon the latest science of stress and embodied cognition.
Mindfulness in the Classroom for Teachers, Administrators, and Parents
Introduction to Mindfulness:

Teachers, administrators, and parents gain a basic understanding of mindfulness, the science behind it as well as tips and tools on how to integrate mindfulness within the classroom.

Fostering Resilience Through Mindfulness:

Teachers and administrators gain an understanding of the science of stress and how to develop on-the-job resiliency through mindfulness.

The Power of Mindful Listening:

 Teachers, administrators, and parents learn how to more effectively to communicate with their students, colleagues, and children through mindful listening. Through introspective practice, exercises, and dyads participants also learn how the sounds that surround us can be a resource for refining attention and creating more ease inside and outside of the classroom.

An Introduction to Mindful Parenting:

Ongoing groups as well as workshops to help parents cultivate more ease and joy in their relationship with their child.