In the weeks since the coronavirus pandemic has unfolded, leadership on the world stage has been in the spotlight. We've had both good and bad examples of it.
 
Good leadership can take many forms. But we know it when we see it, and we can feel it.
 
Good leadership makes us feel as though someone has our back and that no matter what we face, we have a defined, if not always clear path, through it. Good leaders aren't avoidant, and they're consistent and as reliable as an oak desk. Good leaders also aren't always severe. Sometimes they're soft with plenty of kindness and empathy for those who endure hardship during a crisis.
 
Of course, that's just my two cents. Shelves are full of books on leadership, and Business schools offer plenty of management classes.
 
Often, though, the qualities we admire in effective leaders are the qualities that mindfulness fosters. The term "mindful leadership" gets bandied about a lot these days for good reason. The self-awareness that mindfulness and meditation develop gives leaders a wide range of psychological tools to draw upon during a crisis – everything from open-mindedness to cognitive flexibility to kindness.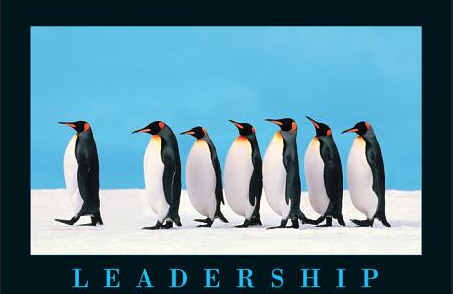 Janice Marturano, the founder of the Institute for Mindful Leadership, sums it up this way: "A mindful leader is someone who embodies leadership presence by cultivating focus, clarity, creativity, and compassion in the service of others. These innate capacities of the mind – focus, clarity, creativity, and compassion can be trained and strengthened."
 
The last part of Marturano's definition is vital. Some of us might be born leaders, but most of us have to work at it. Leaders, like all of us, can get pulled and pushed by a storm of distractions, destructive emotions and, of course, ego gratification. But there's far more at stake with leaders succumb to the storm. Having a regular meditation practice helps leaders stay present and self-aware enough to ignore distractions and focus on what's most meaningful as well as rise above their fears and desires to take action in the interest of those they serve.
 
All of us can use mindfulness skills to lead – especially when times are difficult.
 
It's a mistake to think that leadership happens only in the upper echelons of government or in the C-suite. We're all leaders – whether we're parents, schoolteachers, coaches, volunteers, or people quietly going about our lives. We lead in every moment through example, and that's all the more true now.
 
When we go to the grocery store and buy what we need so others can have some as well, that's a small act of leadership. When we shelter at home instead of party on Miami Beach during Spring Break, that's leadership, too. We can even boil leadership down to the management of our hearts and minds.
 
Moment to moment, we lead ourselves by being mindful of our fears and anxieties and choosing to respond rather than react to them.
 
A friend of mine recently confessed that he was feeling a bit of self-pity amidst the lockdown in Los Angeles. 
 
Then, he caught himself. He thought about others who had it far worse than he did. He thought about those who were sick and or worried about losing their jobs. He thought about how he had Hulu to entertain himself and Grub Hub to deliver a hot meal. He had the clear, blue LA skies and the wisps of clouds moving through them to remind him that there's always something good out there even though it might be challenging to see.
 
My friend's awareness of his self-pity led himself out of a moment of reactionary despair and into a moment of gratitude and compassion.
 
Little moments of mindfulness like that matter because ultimately they're the stuff of big moments. And that's the stuff that makes good leaders.
 
 
On my Mind
When things are bad, why not focus on the good or even the inspiring. In terms of leadership, there have been some standouts in the inspirational category.

Here are a few of my picks. Also, watch the video below of the steadfast, but empathetic speech from German Chancellor Angela Merkel informing the German public of the necessary sacrifices they'll need to make to contain COVID-19.

Merkel, by the way, has been leading from home. She's in quarantine after coming in contact with a doctor who tested positive for the coronavirus. Thus far, she has tested negative for the virus, according to news reports. 

1) With only a few cases of COVID-19 reported in early March, Ohio Governor Mike DeWine moved swiftly to shut down large-scale events, schools, and sporting events. Some criticized him for doing so. But now he looks like a savant. 

2) New York Governor Andrew Cuomo hasn't sugar-coated his speeches to New Yorkers about the COVID-19 hardships. His tough talk has motivated others to rise to the occasion, including legions of doctors, nurses, cops and National Guard forces who are now at the epicenter of the pandemic in the U.S. Here's a link to the transcript of his rousing speech to National Guard troops. https://abcnews.go.com/US/read-gov-cuomos-moving-speech-defeating-coronavirus/story?id=69839370

3) Los Angeles Mayor Eric Garcetti also has made unpopular but prudent choices such as shutting down parks and beaches after Los Angelenos flocked to them flouting social distancing requirements.