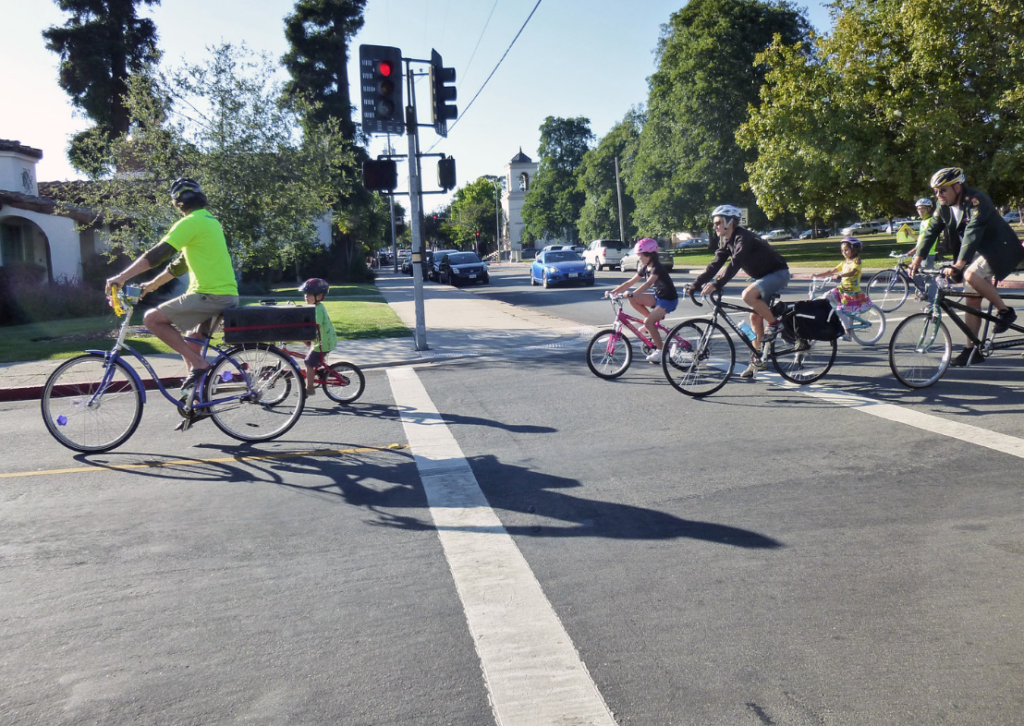 The other morning I looked out my dining room window to see a now-familiar sight – kids and teenagers riding their bikes along the empty streets of my usually well-trafficked Los Angeles neighborhood.
 
As a kid, my bike was a source of freedom and discovery.
 
When I was 15 years old, I rode my 10-speed 46 miles round trip from my suburban home in Annandale, Virginia, to our nation's capital. My mother was horrified when I told her where I'd been. But I still remember the thrill of coasting down the roads that wove through Arlington National Cemetery before heading across the Arlington Memorial Bridge into Washington, D.C.
 
Until recently, the kids and teens I know didn't ride their bikes much.
 
But amid the COVID-19 pandemic, we've regressed socially. It's as if we've drifted back in time to rediscover activities and ways of being with each other that were the norm before technology so enthralled us.

With at-home sheltering and lockdowns narrowing our entertainment options, long walks are a major attraction. Neighbors more accustomed to keeping to themselves, venture out onto their front lawns to share the news of the day over fences and hedges. Sometimes, at cocktail hour, they remotely raise a glass of wine in a sign of social-distancing solidarity.

Jigsaw puzzle sales are skyrocketing. Bread making is popular. And books have become treasured friends. Some of us are even living off the land.
 
I'm ashamed to admit that I've often been too busy or lazy to make use of the vegetables my husband grew in a small planter outside our kitchen. Home-grown kale went to waste. Now, I'm harvesting collard greens and chard like an urban farmer.
 
I don't want to diminish anyone's suffering because I'm acutely aware that some of us are suffering more than others as a result of the pandemic. (See below) But, I imagine, in some ways, the forced return to a 1950s-style simplicity is soothing to our otherwise jangled nervous systems.
 
As a mindfulness teacher, I am always promoting the value of slowing down and taking time to reconnect to yourself and others. It's baked into mindfulness and meditation, and it's one of the reasons why these practices are first-responders in times of difficulty. (Not surprisingly, sales of meditation apps are up during the pandemic.)
 
It's challenging to feel at ease with so much uncertainty. But it's worth bringing some mindfulness to notice what unhurried pursuits feel particularly good to you now.
 
Does strumming the guitar you buried in the closet, but have recently reclaimed bring a smile to your face? Are you enjoying the connection you have with your kids while playing a game of Go Fish? Maybe reading Joseph Conrad's Heart of Darkness for the third time, as my bookworm friend recently did, delivers you to a quiet place inside you.
 
If you're still moving fast, while the rest of the world orbits at a slower pace, is it possible to give yourself a break – even if it lasts for just three full, purposeful breaths?
 
Hopefully, all of us will be back in our fast-paced world again soon. Perhaps some of the things we discovered when we had to decelerate our lives will stay with us. If not by design, maybe by intention. 
On My Mind
Highly Entertaining
And now for Some Good News. That's the name of actor John Krasinski's YouTube channel highlighting what's kind, funny, and uplifting about the world despite COVID-19. If you're feeling remotely downcast, and who among us hasn't recently, I highly recommend it. Also, my friend's son recently made a cameo on the show as his acapella choir group Squad Harmonix recorded a delightful opening promo that Kransinski picked up in this episode. Enjoy! https://www.youtube.com/watch?v=Eg08rJGKjtA&t=39s